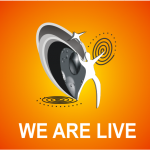 Wednesday Class (Advanced Graduates Only)
Every other Wednesday (twice monthly) a group of "heart centered" graduate students are getting together for an open conversation on wide exiting topics answering real life questions from the 'higher energy' perspective the class is divided into three parts completed with a topic related advanced energy meditation.
This program is perfect for those advanced graduates who want to significantly speed up their growth share their thoughts, ideas, be inspired in the company of like minded individuals and feel empowered on their personal life journey.
Join us Live on Alternative Wednesdays
6:00 p.m. – 7:30 p.m. Eastern, Toronto Time
September 2014 – September 2015
This Class Is Open For Advanced Graduates Only
Yearly Tuition : $997*
Please Note: A Full Audio and Some Video Replays
will be available in the student area a few days following the live event.
This is a Live Simulcast and available from anywhere in the world
via Web Audio Streaming or a Phone Line
To Register Call Michelle : (416) 410-1290

Once registered you will receive your access passwords and welcome information.

*Canadian Residence please add HST to all tuition