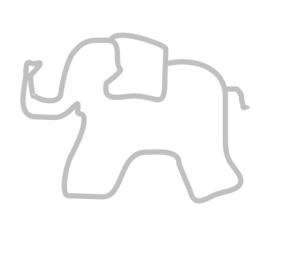 Being Alive…

Click Here for MP3
You may know, that we've only begun these unique power retreats, early last year…
It just happened shortly after a very special person in my life has passed away…
She was too young to go, and seeing this kind of pain and suffering, family and friends, made me again realize…
That no matter how 'wise' we all think that we are…how much great 'knowledge' we acquire and share, nothing will substitute the kind of 'personal growth', the type of 'inner change' that you yourself, are responsible of making within…
So if I only succeeded in one thing, from this day on, it would be to 'set an example' for all those who care to listen, for nothing more than to inspire you to recognizing the need and to practicing the meditations and the mindsets…
we may not fully know what life may bring for us tomorrow…
we may not fully understand what it all means
or how it all works…
but we would be fools and/or in full denial
if we did not recognize these 'early signals' of down momentum…
Today, this kind of growth and inner change may only mean that
you are freeing yourself of stress and anxiety
it may only mean that you are living your life with a bigger smile on your face
and a sense of lightness in your feet…
Having less of the pressure in your chest, the choking at the throat and the sorrow in your heart…
This may mean that no matter how tough your life may get, (and it will) no matter what it may challenge you with, you get to enjoy your family and your friends, no matter what is presented your way…
This may mean that some of your emotional and physical struggles can and will be avoided, and
as you wake up in the morning, you are filled with hope and renewed faith…
Maybe it is the relationship with self which you will ReKindle…
even if for that one moment, to help you feel yourself again, to become a bit less judgmental and a touch more kind…to yourself…
Or maybe, this one lone e-mail, one tiny inspiration will be that spark of renewed faith,
a glimpse of light, which will get you to take just another small step, towards self mastery,
dedicating the time and the bit of effort required for your daily practice
and that practice, drop by drop by drop, one day, may even help save your life…
So, in early January we begun a series of 'experimental' Urban Retreats
where to fully participate, instead of running to some secluded forest, you actually stay at your own home, with your family, with your technology, continuing to be doing exactly what you always have…
That being the exact opposite of what any other retreat may offer…
Here you are actually encouraged to stay in your everyday environment
and to literally continue the experience of your everyday, having the opportunity to have proof, to be measuring your growth by observing how you are feeling, responding and seeing your daily journey…all included…nothing to hide, nothing to justify, from your most challenging moments to the most rewarding…all as you are going through your Urban Elephant Retreat…
Here are some of our goals:
1. To raise (the quality) of your 'inner energy'
2. To expand your self identity (at the 'body level')
3. ReAwaken your desires to empower and/or restart your everyday 'meditation rutine'
4. To 'light' and charge your energy for 'life momentum'
5. To help you 'fall in love' with uour meditation*
*'falling in love' with meditation is my number one favored!!
as when you are 'in love' with someone (or something)
you are giving it your all
you have no judgement
And it is a pleasure to make the sacrifices for your loved once…
as you're feeling empowered by their mere presence…